Orbsmart S84
Transform your TV into an ultimative Smart TV! The Orbsmart S84 is a new Android TV Box with an extreme powerful Octa-Core CPU and 2GB RAM. The actual Android Version 7.1 (Nougat) OS and the Google Play Store gives you full access to all your favorite apps. Now you can enjoy easily (4K HDR & FullHD) movies, the latest 3D Android games or the web browser. By connecting an USB Cam you can make easy video calls (eg, with Skype).
Highlights
 4K (Ultra HD) Video Support (incl. 10-Bit HDR)
Octa-Core Cortex-A53 CPU / 2GB RAM
Android 7.1 Version (Nougat) / Autostart-Function
Full Google Play Store (Android Market) Access
HDMI 2.0 / Gigabit-LAN / Dualband WiFi-ac (2.4/5GHz)
TV Mounting-Kit (VESA) included
Specs
AML912 Octa-Core CPU
Mali-T820 GPU
2GB RAM
16GB int. memory
Android 6.0 (Marshmallow)
WiFi 802.11b/g/n/ac (2.4/5 GHz)
1000 Mbit LAN
Bluetooth 4.0
1x HDMI 2.0
3x USB 2.0
1x SD-Slot
1x Optical S/PDIF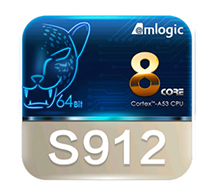 The S84 uses an extremely powerful Octa-core Cortex A53 chipset. This provides a absolut smooth user experience. The S84 is currently one of the fastest Android TV Box available on the market. The Mali-T820 graphic co-processor provides a huge degree of graphics processing power. This translates into the ability to play the latest 3D games (providing they support mouse control) and play the latest video formats with ease.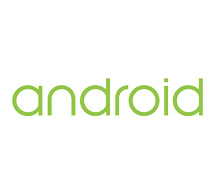 The S84 offers a full installation of Android 7.1 Nougat. This means that you can install and run any App just like with a phone or tablet. This makes the S84 vast improvement on the very limited Apps available in traditional Media Players. It runs absolutely smooth, fast and is easy to use.

4K (Ultra HD) Media Player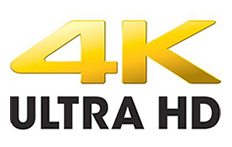 Many HD video and audio formats are supported for playback from internal flash storage, USB, SD, or the network INCLUDING 4K (UltraHD) videos up to 60fps (including 10-Bit HDR). Key modern video+audio formats like MKV, MP4, M2TS,FLAC, MP3, WMA, AAC are all supported. Photos can be displayed in high quality on your TV.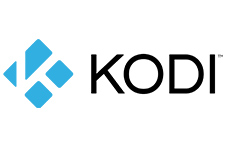 XBMC/KODI for Android brings the world's best media interface to the Android operating system. Install it to gain access to a rich media interface with full movie thumbnail and movie sheet scraping, rich music management, and many online TV channels. He plays virtually all HD video and audio formats are supported for playback from internal flash storage, USB, SD, or the network.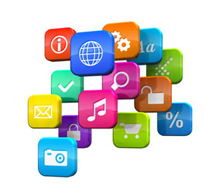 Google Play Store is pre-installed so you can easily download all your favourite Apps. Netflix, Youtube, Twitter, Facebook, Angry Birds, Google Maps, Draw Something are all available in Play Store and work well (**some Apps require optional mouse). Apps not available in Play Store such as Sopcast for Android can be installed by .apk.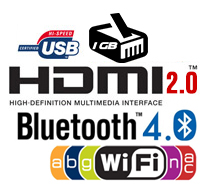 Despite the compact size, there are many connection options available: 3 USB ports (eg for mouse / keyboard, USB disk or webcam), 1x HDMI 2.0 port, 1 Gigabit-LAN port, 1x Optical S / PDIF. On the a side you will find a SD card port, which is ideal for your images on a memory card.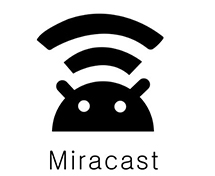 Another highlight: Miracast! It is a peer-to-peer wireless screencast standard and allows users across manufacturers to mirror the screen of your smartphone on a TV –  completely wireless and without an additional cable. By the WiFi Direct standard can also be eg transfer a laptop screen at a presentation in real time on a projector. Enjoy your videos, games and photos from your smartphone on a big screen TV!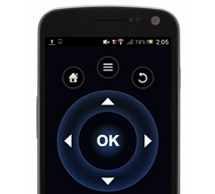 The S84 has many different options to control (USB mouse/keyboard or a wireless 2.4Ghz Airmouse). A very comfortable way to control is the free Remote Control App (Download to see the support section). You can use your existing Android smartphone to get aaccess to all the functions you want to use. Whether you need a keyboard, touchpad or the motion sensor, it is all integrated into the remote app. You also save an additional remote controller.
This product is based in part on open source software the use of which is subject to the GNU General Public License (GPL) Version 2. The source code of the software will be sent to you on request on a data carrier, the production costs will be asserted in return. Please send us your inquiry to info@orbsmart.de. The license text as well as the liability disclaimer: here or here