Orbsmart H-01
The Orbsmart H-01 is a top-modern 4K (Ultra-HD) Android Mediaplayer with the latest Android 6.0 (Marshmallow) operating system. The specially optimized media chipset supports the playback of 4K (Ultra HD) and 3D (3D BD-ISOs) videos including the latest 7.1 HD audio-formats. You can easily install apps with the pre-installed Google Play Store. Transform your living room into an ultimate home cinema!

Highlights
Modern Mediaplayer based on Android 6.0 (Marshmallow)

4K (Ultra-HD) video playback support (including 10-bit HDR)

3D Full HD video playback support (3D Blu-ray ISOs)

7.1 HD audio-formats support (DTS-HD / DTS: X, Dolby True-HD)

Quad Core Cortex-A53 CPU / 2GB DDR4 RAM / 16GB int. memory

Full Google Play Store access / pre-rooted / CEC support

Gigabit LAN / Dualband WiFi b/g/n/ac (2.4 / 5GHz) / Bluetooth 4.0

HDMI 2.0 OUT / IN / external SATA 3.0 (up to 6TB) / USB 3.0
Specs
RTD1295 Quad Core Cortex-A53 CPU
Mali-T820 GPU
2GB DDR4 RAM
16GB int. memory
Android 6.0 (Marshmallow)
WiFi 802.11b/g/n/ac (2.4/5 GHz)
1000 Mbit LAN
Bluetooth 4.0
1x HDMI 2.0 Out
1x HDMI 2.0 IN
1x USB 3.0
2x USB 2.0
1x SD-Slot
1x Optical S/PDIF
1x AV-Out
1x external SATA 3.0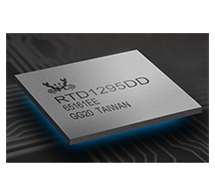 The fanless Orbsmart H-01 uses a chipset thats is designed specifically for video playback and ultimate picture quality. If you are looking for a box to deliver the highest quality viewing experience this is the one. The Cortex-A53 quad-core processor and 2GB DDR4 RAM memory allow fast and smooth operation, even for ultra-high-definition video or parallel running applications.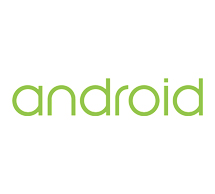 The H-01 offers a full installation of Android 6.0 Marshmallow. This means that you can install and run any App just like with a phone or tablet. This makes the H-01 vast improvement on the very limited Apps available in traditional Media Players. It runs absolutely smooth, fast and is easy to use.

4K (Ultra HD) Media Player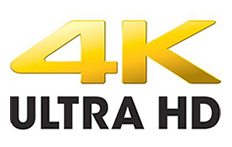 Many HD video and audio formats are supported for playback from internal flash storage, USB, SD, or the network INCLUDING 4K (UltraHD) videos up to 60fps (including 10-Bit HDR). Key modern video+audio formats like MKV, MP4, M2TS,FLAC, MP3, WMA, AAC are all supported. Photos can be displayed in high quality on your TV.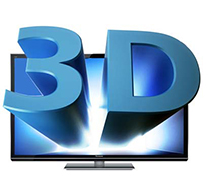 Unlike many other Android Mediaplayers besides 3D SBS / TAB / OU also 3D Blu-ray ISOs (with BD-Lite menu) can be easily played. Also almost all popular video formats such as MKV, MP4, AVI, TS and high-quality audio formats such as FLAC, MP3, WMA or AAC are supported.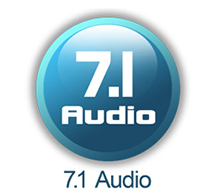 All modern 7.1 HD audio standards (passthrough & downmix) including the new formats DTS: X and Dolby Atmos are easily supported. It also has the ability to play Ultra High Quality formats such as 24bit 192KHz FLAC.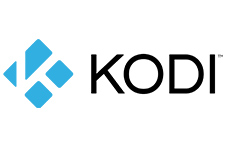 XBMC/KODI for Android brings the world's best media interface to the Android operating system. Install it to gain access to a rich media interface with full movie thumbnail and movie sheet scraping, rich music management, and many online TV channels. He plays virtually all HD video and audio formats are supported for playback from internal flash storage, USB, SD, or the network.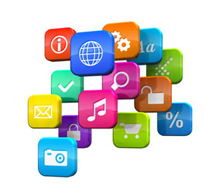 Google Play Store is pre-installed so you can easily download all your favourite Apps. Netflix, Youtube, Twitter, Facebook, Angry Birds, Google Maps, Draw Something are all available in Play Store and work well (**some Apps require optional mouse). Apps not available in Play Store such as Sopcast for Android can be installed by .apk.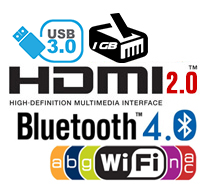 The two external WIFI antennas provide an excellent reception and high speed thanks to the dual band (2.4 / 5GHz) WIFI-ac standard. In addition to Bluetooth 4.0, all important ports are available: 3x USB (1x USB 3.0), 1x HDMI OUT / IN 2.0a, 1x Optical (S / PDIF), 1x AV out and a Gigabit LAN connection. On the side there is also an external SATA connector and a SD card slot.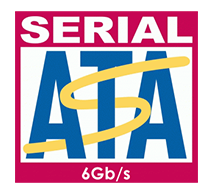 One extra feature on the Orbsmart H-01: SATA hard disks can be connected directly to the device thanks to an external SATA connector. No additional USB adapter or HDD-Bay is required.

This product is based in part on open source software the use of which is subject to the GNU General Public License (GPL) Version 2. The source code of the software will be sent to you on request on a data carrier, the production costs will be asserted in return. Please send us your inquiry to info@orbsmart.de. The license text as well as the liability disclaimer: here or here