Orbsmart AW-03L HDMI Mini PC
The Orbsmart AW-03L is a compact mini PC in stick format. A full licensed Windows 10 (64-Bit) as operating system is preinstalled. He is equipped with a powerful quad-core Intel  Atom x5-Z8350 "Cherry Trail" processor plus 2GB RAM. With this HDMI stick, you can transform any monitor or TV into a fully functional office PC or Smart TV!

Highlights
Ultra-compact & lightweight / Autostart-Function
Extremely flexible usage as Smart TV Stick, Office-PC and many more
Preinstalled full Windows 10 Home Version (64-Bit)
Intel Atom Quad Core CPU / 2GB RAM / 32 GB int. Memory
Integrated WiFi-n (2.4GHz) & Bluetooth 4.0
1x HDMI / 2x microUSB 2.0 / 1x USB 2.0
Specs
Intel Atom X5-Z8350 "Cherry-Trail" Quadcore
Intel HD Graphics (2W TDP)
2GB RAM
32GB int. memory
Windows 10 Home 64-Bit (preinstalled)
WiFi 802.11b/g/n (2.4 GHz)
Bluetooth 4.0
1x HDMI 1.4 male
1x USB 2.0
2x microUSB 2.0 (1x power)
1x Power Button
Compact – lightweight – energy efficient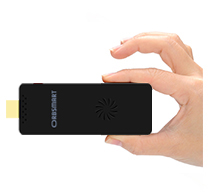 The Orbsmart HDMI Mini PC AW-03L is extremely compact (11.3 x 3,9 x 1,8 cm) and lightweight (53g). It virtually fits in any shirt pocket and can also be transported almost anywhere on traveling or in meetings. The power consumption is even under full load with only a few watts.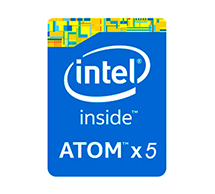 Despite the small size, the AW-03L has a powerful hardware. The quad-core CPU Intel Atom X5-Z8350 "Cherry-Trail" (@1.44 GHz /Bust freq: 1.92 GHz) and 2GB RAM allows a absolutely smooth operation even in applications or games. In addition, there almost 32GB of internal free memory available. With a microSD card this is expandable up to 128GB.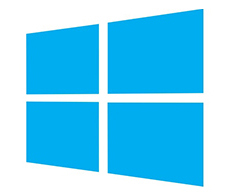 The absolute highlight: the HDMI Stick AW-03L supports a full installation of Windows 10 Home (64-Bit). With this Mini PC you can turn any monitor or TV into an almost fully-fledged PC or Media Center. Install all Windows programs like Microsoft Office, Internet Edge and many more.

The Orbsmart AW-03L HDMI MiniPC is extremely versatile. By the integrated HDMI port, virtually any monitor or TV can be turned into a PC, whether as an office PC, multimedia center (KODI, media libraries, etc.) or display system (digital signage). Thanks to Windows there are no limits.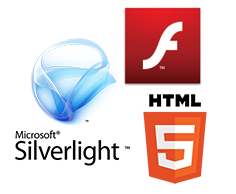 With Windows 10 you have full support of Adobe Flash, Microsoft Silverlight and HTML5. So you can play as web content accurately on a normal PC and so have easy access to all media centers such as Amazon Prime Instant Video, Netflix and many more.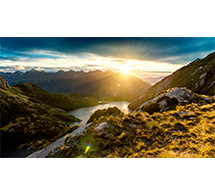 The Orbsmart AW-03L HDMI MiniPC supports resolutions up to 2160p (max. 30fps). Enjoy videos, movies or images in sharp quality on your TV, monitor or projector.


A full HDMI connector (male) is already integrated in the Orbsmart AW-03L. You dont need an extra cable and you can connect the stick directly to an available HDMI port. Power is supplied via the USB power adaptor.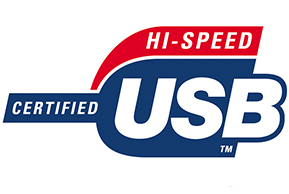 Despite its compact size, there are three USB 2.0 ports. One full size and two micro-USB port (1x for power). These are ideal for connecting e.g. a mouse, keyboard, USB stick or hard drive.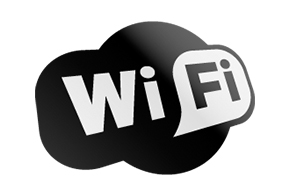 To access the Internet or home network the Orbsmart AW-03L have already integrated the current Wi-Fi b / g / n standard (2.4 GHz). There is no additional dongle required, you can connect directly to your router.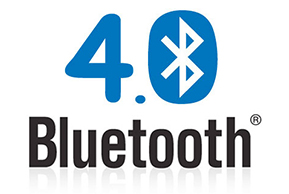 In addition, the current Bluetooth 4.0 technology is installed. Connect mice, keyboards or smartphones directly with the Orbsmart AW-03L. Thanks to Bluetooth unnecessary wires are no longer necessary!